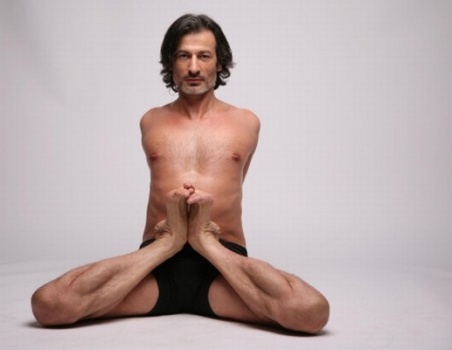 I found this sweet contortion clip by random. The title etc is in Russian so I know very little about him. When I run his name,
Мухтар Гусенгаджиев

,
through the google translate I get
Mukhtar
Gusengadzhiev. From there I found some pictures, and this is what Limbermen have to say about him:
An excellent male frontbender, currently lives in Russia.
The first 5 pictures are from Alexander Zhukov's World of Contortion.
Thanks to Lee for the framegrabbs.
He's was apperaing in the theater play "Genesi, from the museum of sleep" which is currently playing here then has has been a part in Cirque du Soleil's Zumanity in Las Vegas.
The clip below is from the french TV show Le Plus Grand Cabaret du Monde, (the biggest cabaret in the world...)
And finally here he is from a Cirque de Soleil TV show.